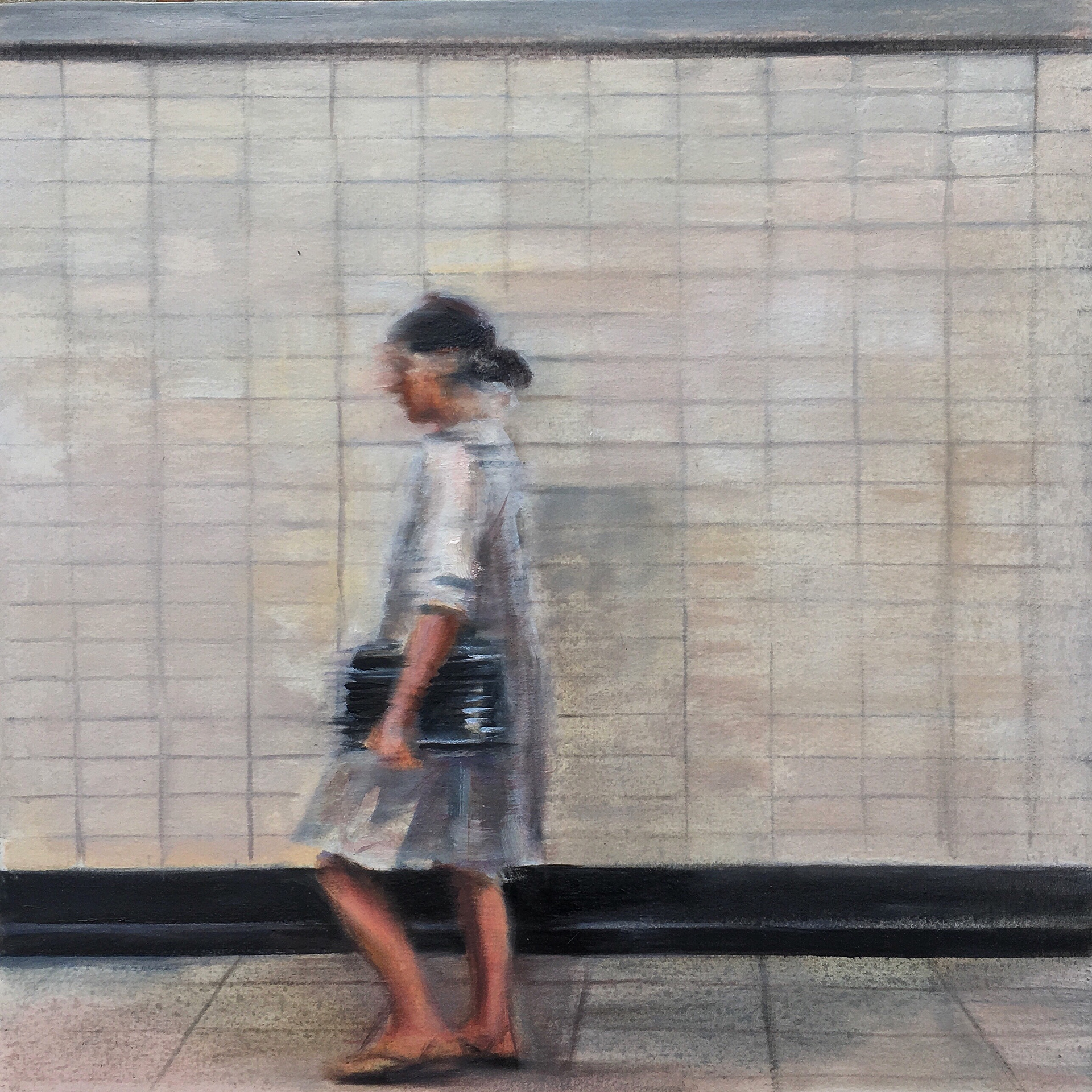 Oil on Silk Over Canvas and Board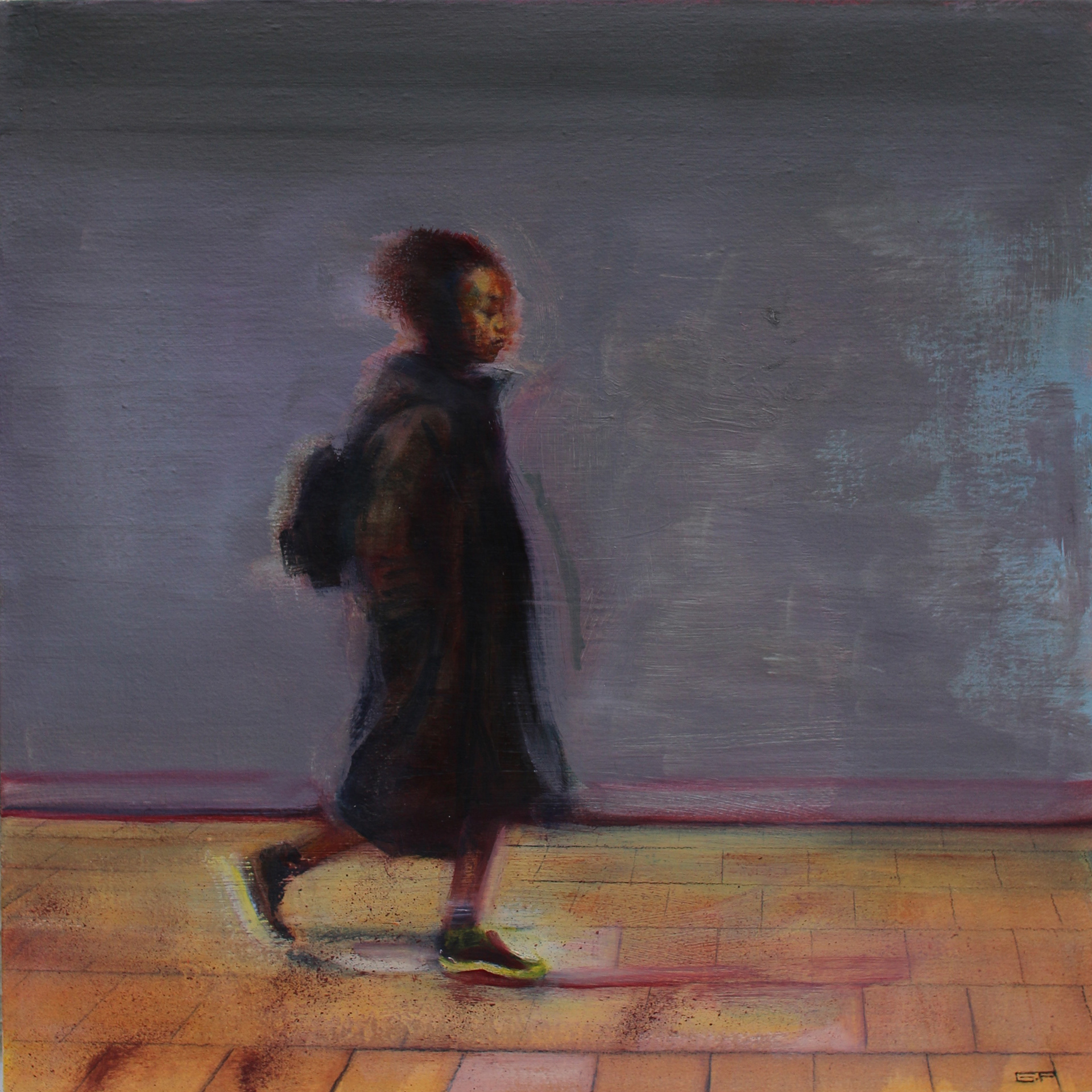 Oil on Silk 33 x 33cm (2018)
Selected for the Royal Academy Summer Exhibition 2019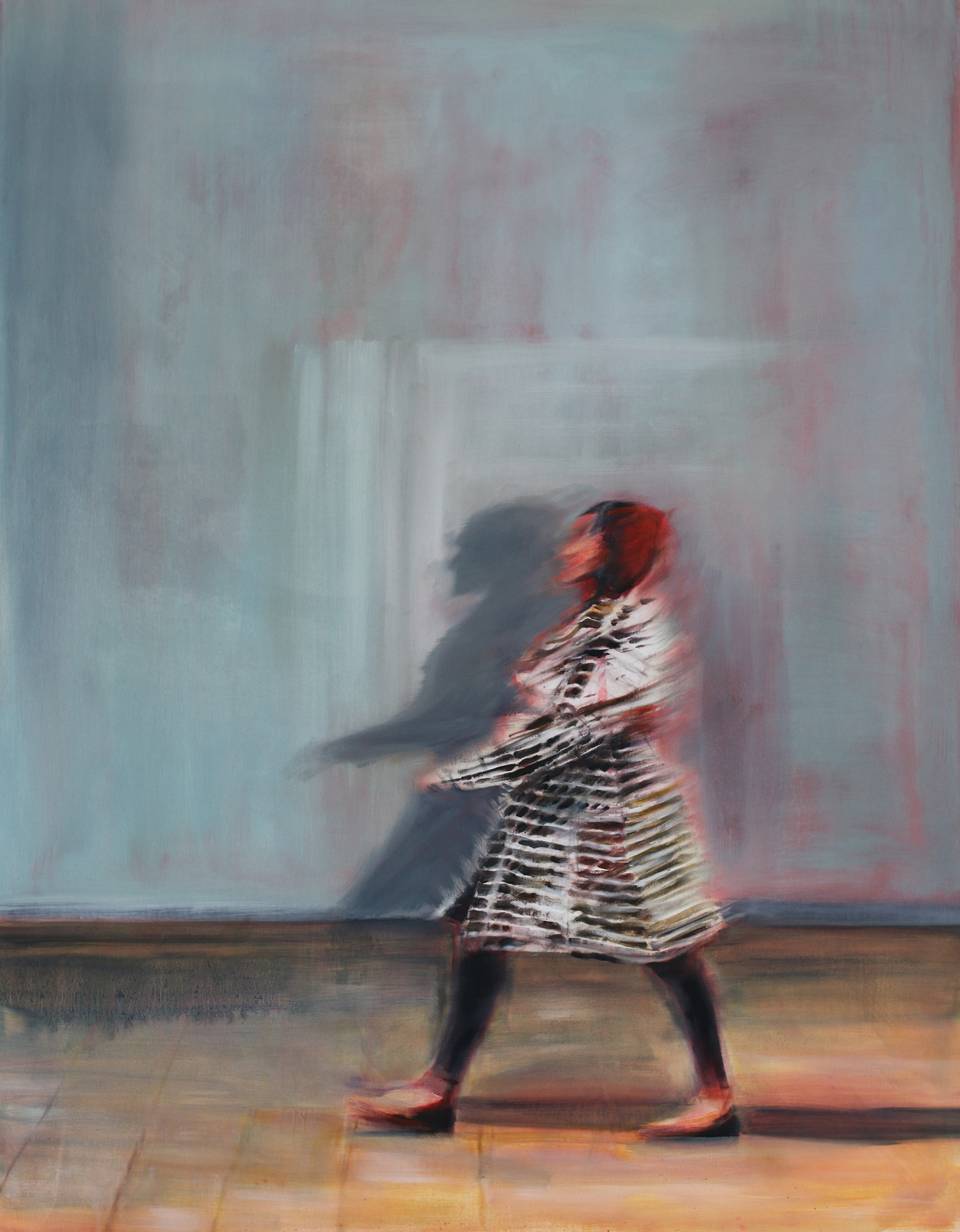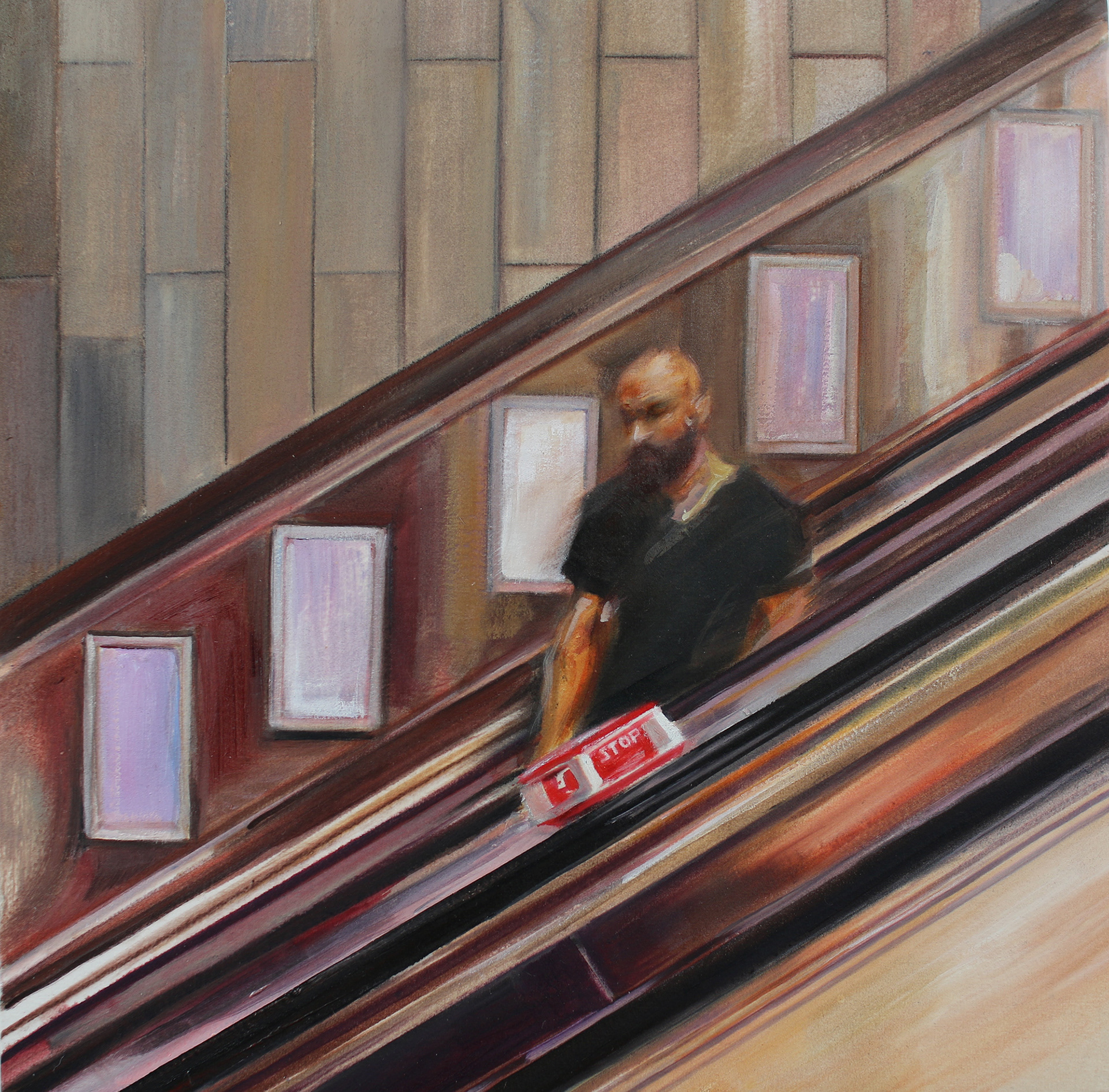 Stop, Oil on Silk over Canvas and Board, 30 x 30cm
Contact for details and availability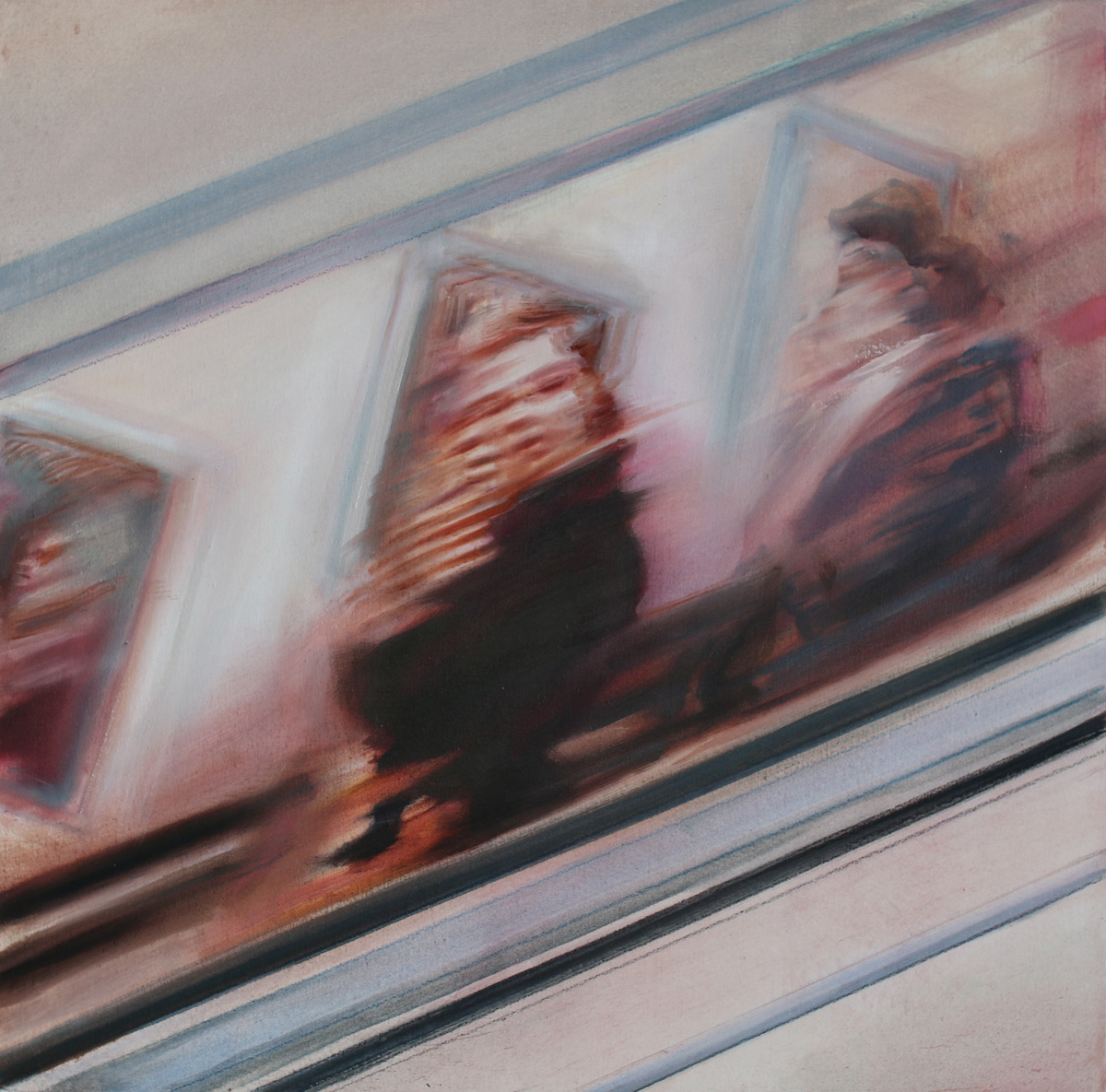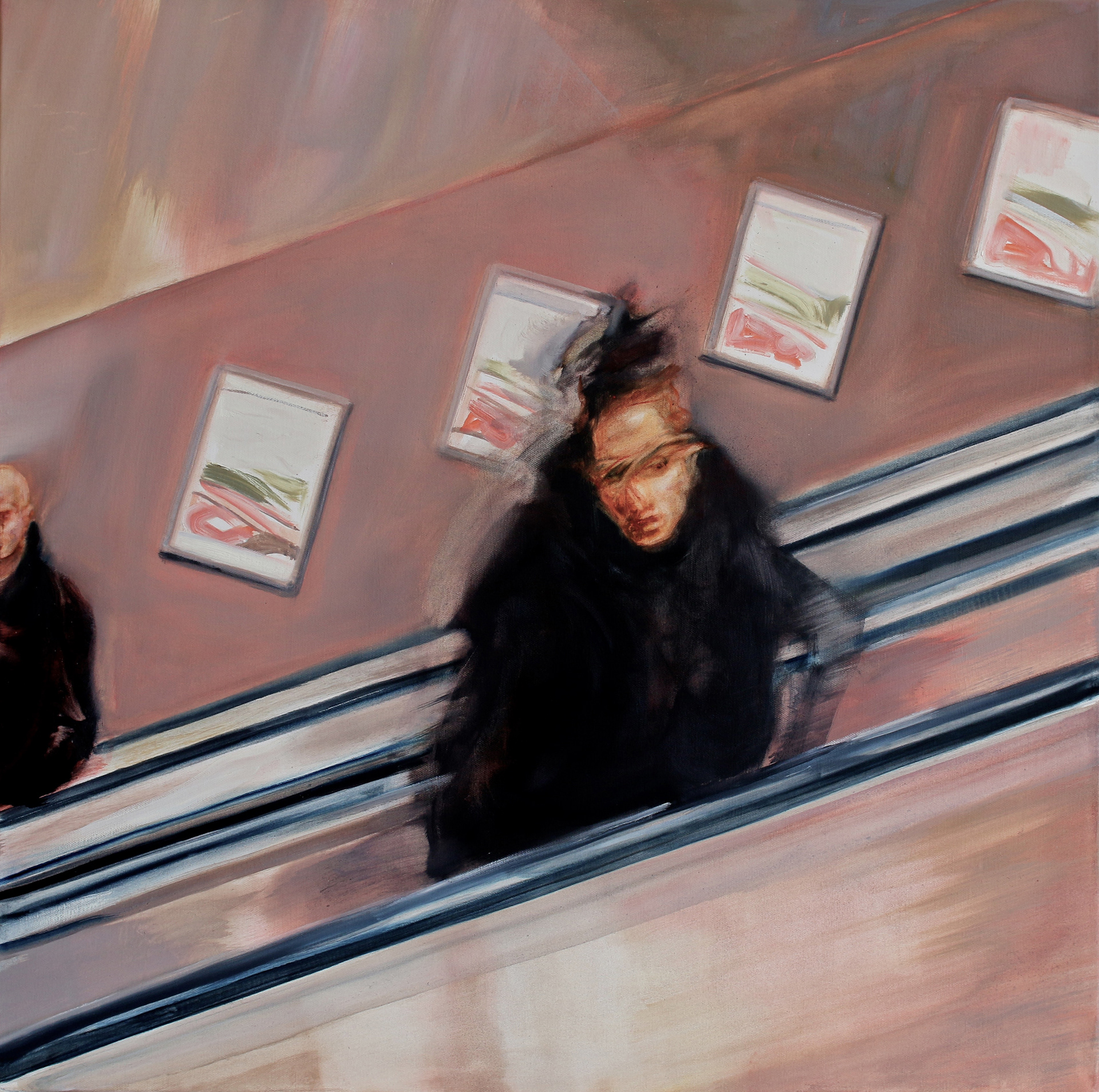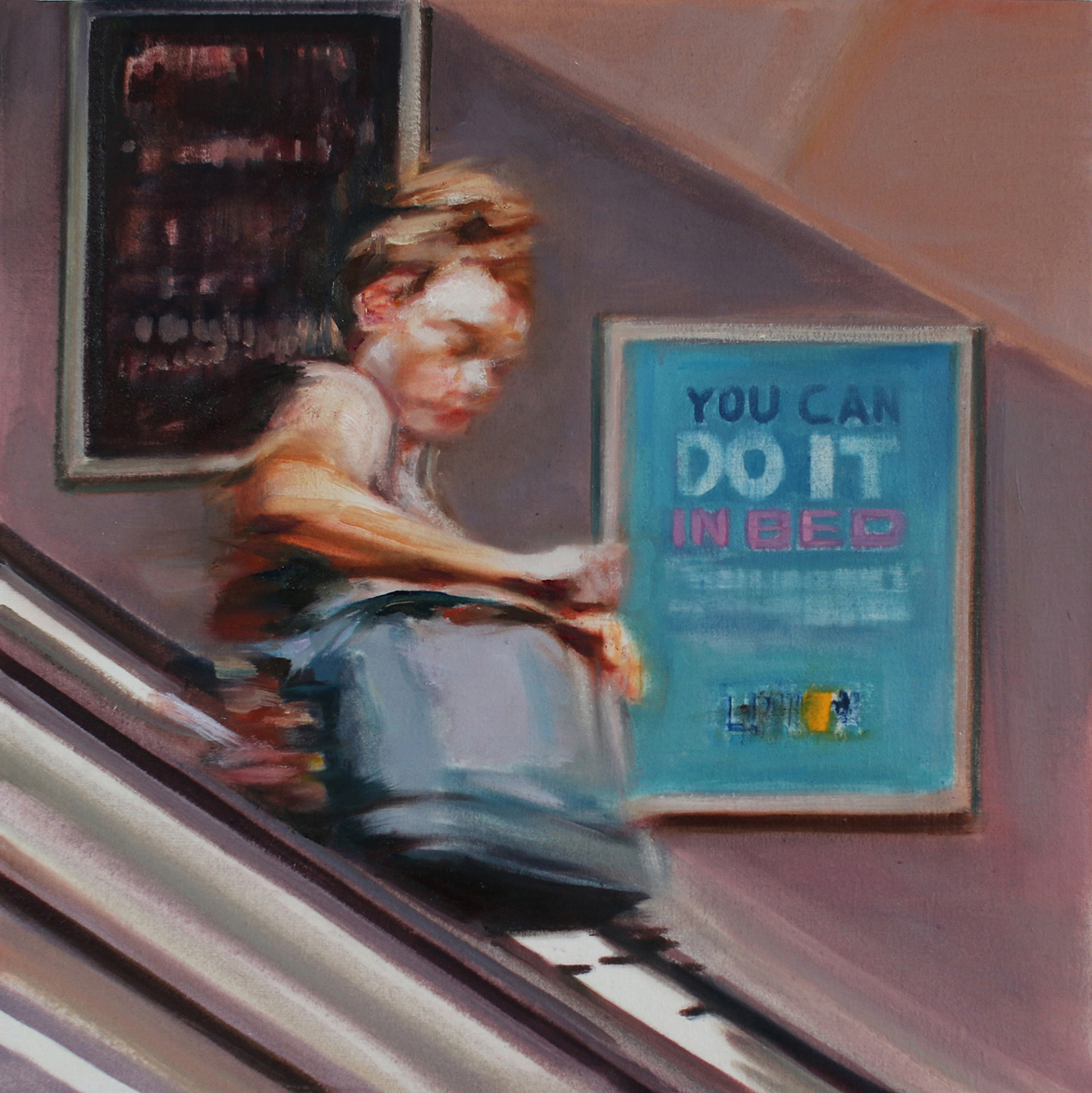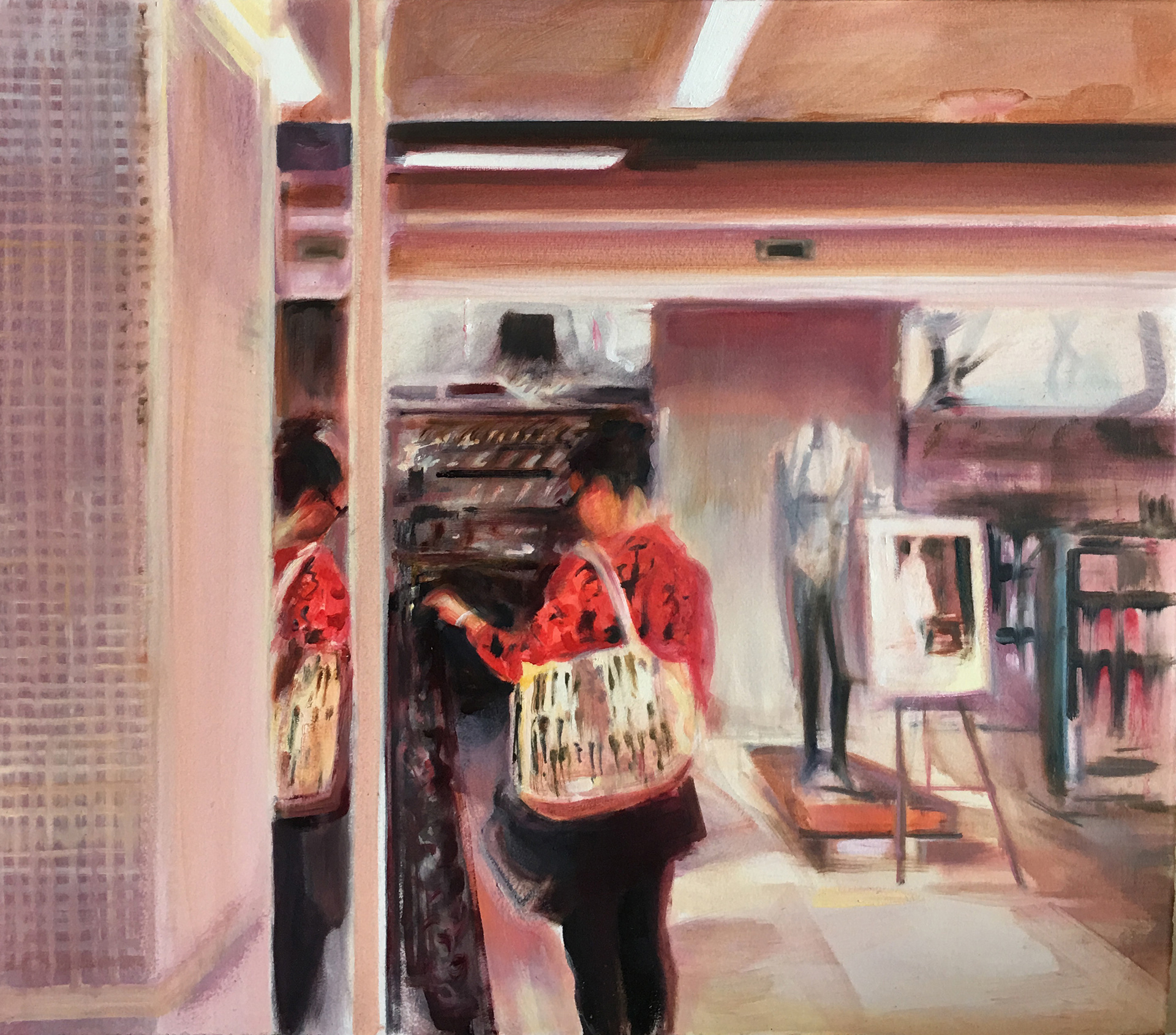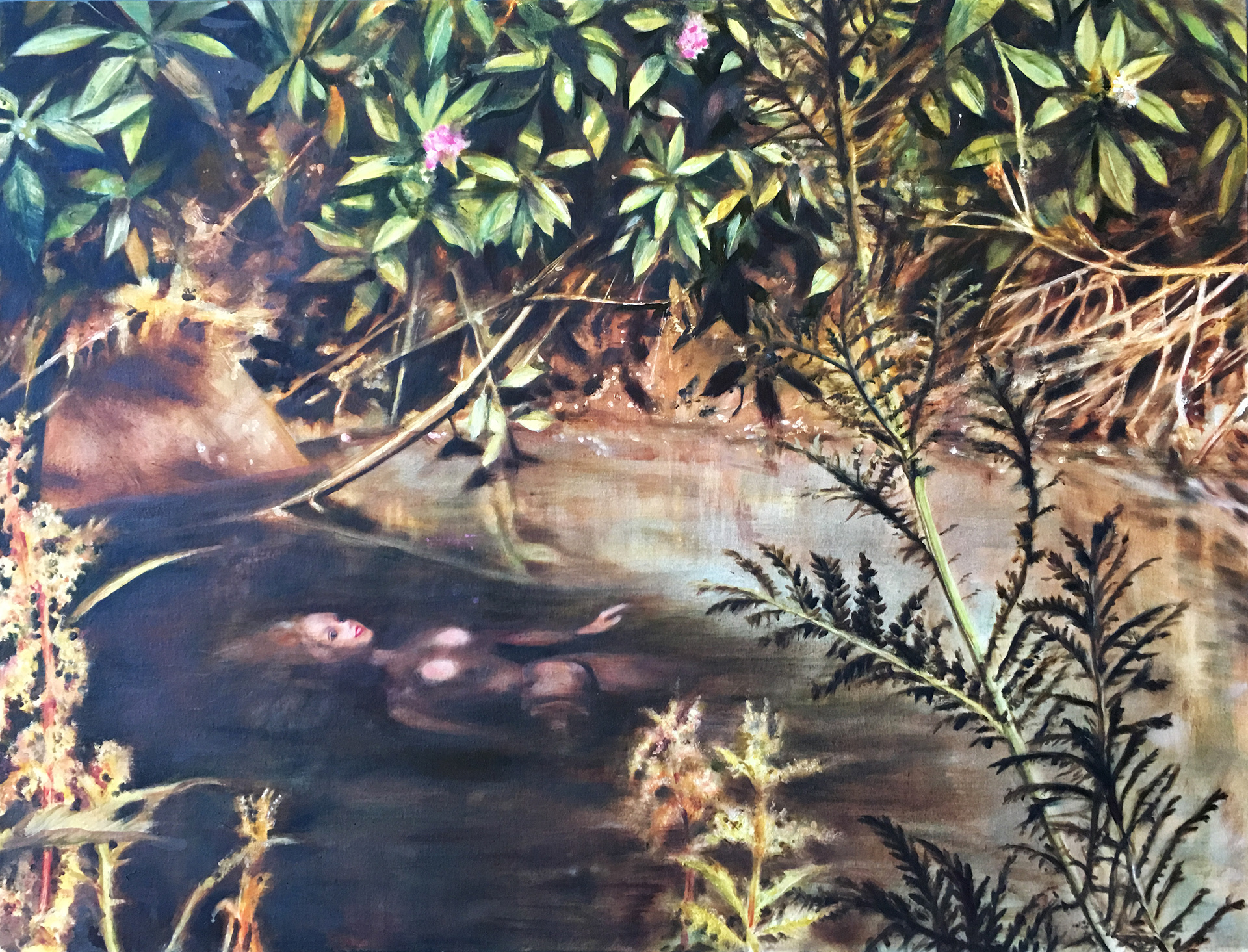 Inspired by the classic Ophelia by J. E. Millais. 
A modern take on this with a broken Barbie lost and drifting in a waterway. This is the artists representation on current feminism status and movement forward in this area.
It is painted with oil on silk and canvas stretched over board.